The career that become modern in Myanmar or Social Media Marketing Career
Nowadays, Social Media Career becomes more familiar with people. Million people in Myanmar are using social media. Daily life conversations and business communications are also interconnected with social media. Therefore, social media, career exists as a sufficient marketing business among all of the businesses. In previous marketing, there was only one offline marketing such as people talked about their company profile, their company products under sunny conditions and held a press conference.
Nowadays, as social media becomes modern, social media marketing career becomes more interested in people and give rise as a job. After "Facebook" become modern in Myanmar, starting from 2016, social media marketing career become top career field. Now, any type of companies does social media marketing by building up Facebook Pages and communicates with customers about their respective businesses through its.
Even the smallest online shop become more successful by using Facebook pages. Communicating with customers from social media, giving information, receiving feed backs, solving problems and posting the general knowledge are doing because of modernism. Therefore, digital marketing becomes a sufficient marketing tool in nowadays.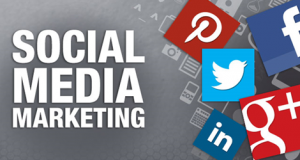 Image Source : http://digitalreview.co/
So, companies hold social media platforms such as Facebook pages, YouTube, LinkedIn, Pinterest, Instagram, Twitter and also launch to get engagements in Facebook posts and write content to get interest of customers.
They are calling other social media marketing career similar with this type of social media marketing.
Moreover, there are many hireling agencies doing this type of career.
The Social Media Career job also become as a freelance job and worked by social media specialized freelancer.
Companies advertised freelance jobs or social media tools such as writing product contents about cosmetic and saloon, fashion, travel, movies, music, games and applications and writing content about service, handling Facebook pages and doing to get more SEO and also standardize fees for it and set it as a career.
A social media, career is developing in the freelance job category. Many social media freelance jobs can be found on the websites of Myanmar that serve as a communication between companies and freelancers such as http://www.chatesat.com/, http://mmfreelancehub.com/.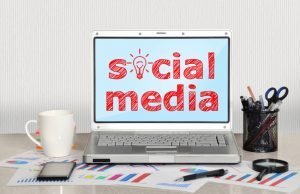 Image Source : https://plus.google.com/
Many pages and websites that wrote about social media are found not only in international website but also in Myanmar websites. There are also many websites that teach online lessons with no fees. There are also arising many articles about the social media, knowledge given Facebook pages and web sites. The website http://learndigital.withgoogle.com/digitalgarage gives lessons and award free certificate after attending final test.
By learning experiences daily from that, you can become advanced Digital Marketer.
Tin Zar Htet Htet Aung
Translated by Yamin Tint