Applications that can edit videos professionally
People of today have their smartphone in hand and they used to not only capture and save daily memories, festivals, and unforgettable memories as images but also made video clips. Here are some essential video editing applications for those who want to make video clips, shoot videos like a blogger and upload on Social Media, add background music, learn videography with just a smartphone, record and edit cover songs with friends.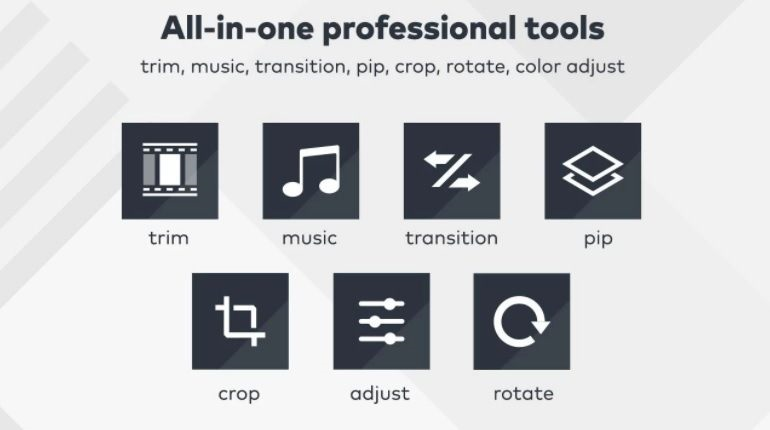 Photo source – https://bit.ly/2SdK4vj
(1) FilmoraGO
FilmoraGo is one of the popular Video Editor Application. Because of its trimming, cutting, adding, themes, music effects, and functions, it gets interesting. Moreover, the ratios of 1:1 Video Size for Instagram, 16:9 size for YouTube and the effects of Reversing Video, Adding Transitions, Slow Motion, and Text can be used to create the video more perfect.
To Download – https://bit.ly/2SdK4vj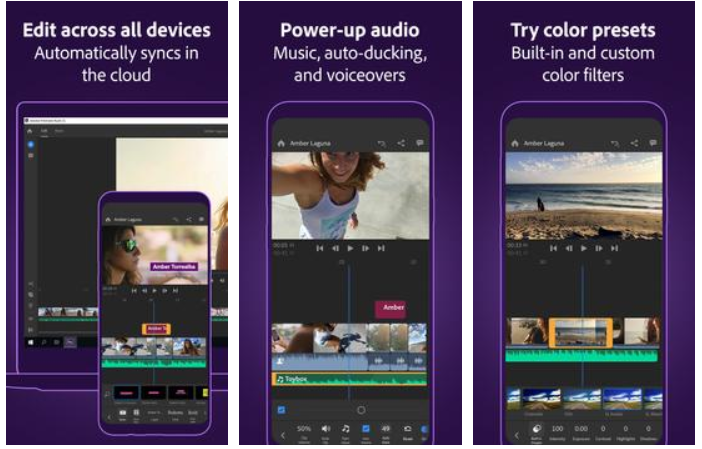 Photo source – http://bit.ly/2RUkMmM
(2) Adobe Premiere Rush
This mobile application was launched by the Adobe computer software company. It includes functions like cutting, trimming, adding transitions, music, filter, effects and it is also an easy to use application. It is true that it is a functional video edition application.
To Download – http://bit.ly/2RUkMmM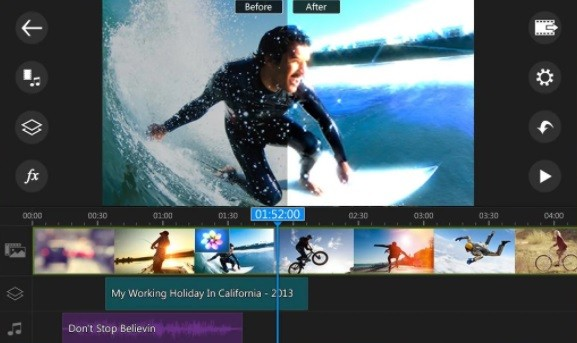 Photo source – http://bit.ly/2vOd05w
(3) Power Director Video Editor
Power Director is one of easy to use editor application with full function. It can be used as computer software and will become a professional when it is used to. It includes over 30 effects and transition effects and it also includes a special editing feature, Green Screen Effect.
To Download – http://bit.ly/2vOd05w 
 Photo source – http://bit.ly/2ugHBYX
(4) KineMaster
The most suitable video editor application for mobile is KineMaster. It used a Drag-n-Drop Technique to add many video files. It can be created many steps to edit video professionally in this application. Various transition effects can be added between each video clips and can also be added text and subtitles. And other features like overlays, stickers, handwriting, and video, audio and layers can be added.
To Download – http://bit.ly/2ugHBYX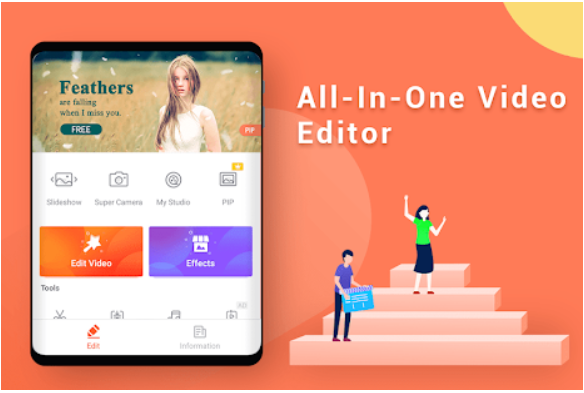 Photo source – http://bit.ly/2ugHBYX
(5) VideoShow
Video Show is the best video editing application with awards. This application was made for users to use easily and have many features. The users can add text, effects, music and other effects to get the video clip perfect. Over 50 themes are included and can resize the video quality without losing the resolution.
To Download – http://bit.ly/2ugHBYX