vivo Donates 'Box of Joy' to Children to Spread Smiles
vivo rolled out the community benefit initiative #vivoSpreadsSmiles by partnering with Khine Hnin Wai Foundation and donated 10,000,000 MMK to provide the 'Box Of Joy' to children at the orphanage. The "Outstanding Staff Members" of vivo Myanmar also participated in the campaign to share the message of joy and togetherness with the kids.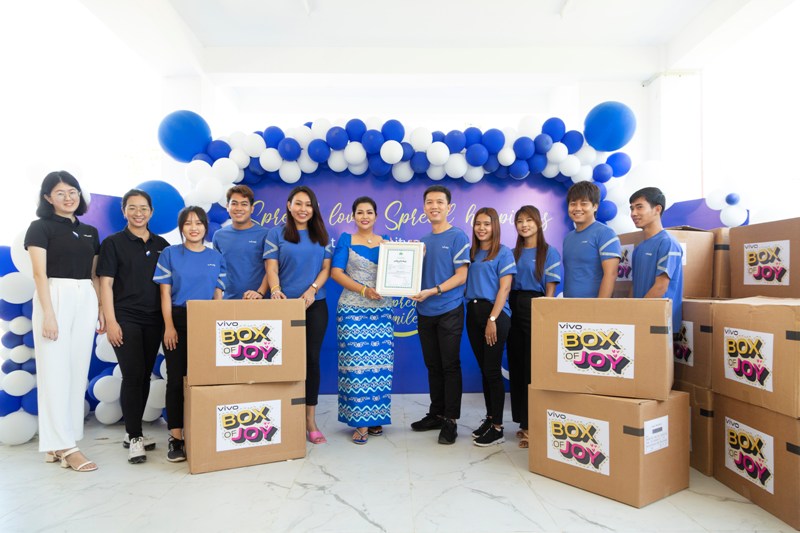 Photo Source https://www.vivo.com/en/about-vivo/news
Mr. Nelson Ni, CEO of vivo Myanmar said, "As a global and socially responsible brand, vivo believes in supporting the local communities and empowering them. We are proud to collaborate with Khine Hnin Wai on this project as she is the pillar of the community and has been doing exceptional work to support children. We are happy to give back to the community that has given us a tremendous amount of love and support over the years."
vivo donated the 'Box of Joy' to 60 children at the Khine Hnin Wai Foundation. The boxes included 3 products, Nutritional, Educational and Hygienic products for the children.
vivo is a technology company that creates great products based on a design-driven value, with smart devices and intelligent services as its core. The company aims to build a bridge between humans and the digital world. Through unique creativity, vivo provides users with an increasingly convenient mobile and digital life.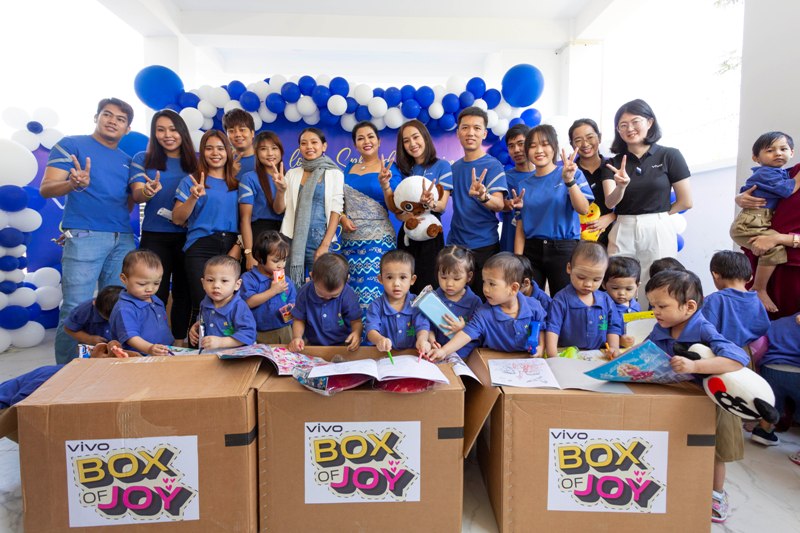 Photo Source https://www.vivo.com/en/about-vivo/news
While bringing together and developing the best local talents to deliver excellence, vivo is supported by a network of 10 R&D centres in Shenzhen, Dongguan, Nanjing, Beijing, Hangzhou, Shanghai, Xi'an, Taipei, Tokyo and San Diego, focusing on the development of state-of-the-art consumer technologies, including 5G, artificial intelligence, industrial design, imaging system and other up-and-coming technologies. vivo has also set up seven production bases (including brand-authorized manufacturing centers), across China, South- and Southeast Asia, and more regions, with an annual production capacity of nearly 200 million smartphones. As of now, vivo has branched out its sales network across more than 60 countries and regions, and is loved by more than 400 million users worldwide.
Visit the link below for more.