ATOM Contributes MMK 100 Million to Myanmar Football Federation in Support of Women's Football Development
ATOM has provided monetary support of MMK 100 million (MMK 100,000,000) to the Myanmar Football Federation (MFF) for the development of women's football in the country. This contribution was handed over by ATOM to MFF during a ceremony held in the ATOM Head Office today, to coincide with International Women's Day.
Myanmar has a strong tradition of football, and the MFF has been working hard to promote and develop women's football in the country. The support from ATOM will play a significant role in advancing the MFF's efforts and emphasizes ATOM's commitment to empowering the Myanmar community by promoting gender equality and uplifting women through sports.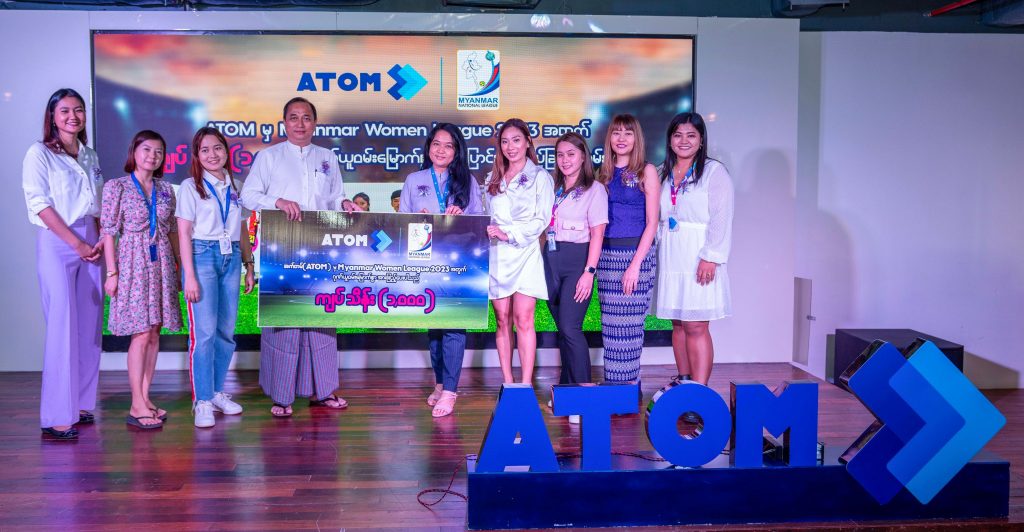 Image: ATOM
The funds will be allocated towards encouraging greater participation in women's football and providing training and resources for players to develop their skills. This includes organizing coaching clinics, team-building workshops, and tournaments for women footballers to be exposed to competitions during the course of this year. The funding will also go towards providing training equipment and facilities and covering travel expenses.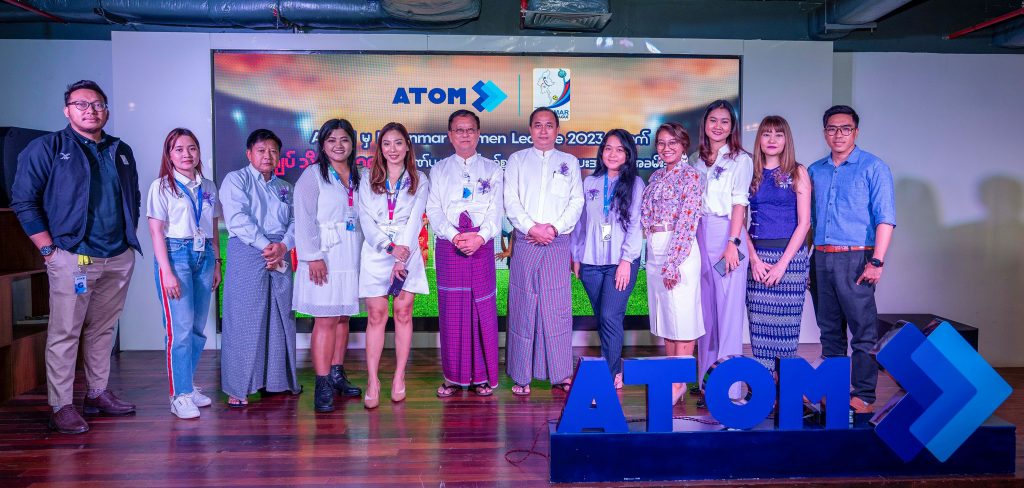 Image: ATOM
"We are honored to contribute MMK 100 million (MMK 100,000,000) to the Myanmar Football Federation to support their efforts in promoting and developing women's football in Myanmar. As a company, we believe in the importance of gender equality and empowering women. We believe that this contribution will help to create more opportunities for women and girls to participate in football and achieve their full potential," said U Win Paing Kyaw, Deputy Chief Executive Officer of ATOM.
This contribution is part of ATOM's ongoing commitment to supporting social and community development initiatives in Myanmar. The company has a strong track record of supporting education, healthcare, and technological initiatives in the country.