You can register company online on MyCO
The Myanmar Companies Act enforced on August 1, 2018.
Along with that, DICA (Directorate of Investment and Company Administration) launched MyCO (Myanmar Companies Online), the website where company registration can be done online from August 1, 2018.
Immediately after launching, there was too much access and the server was down and could not be accessed. However, it seems to be stable now.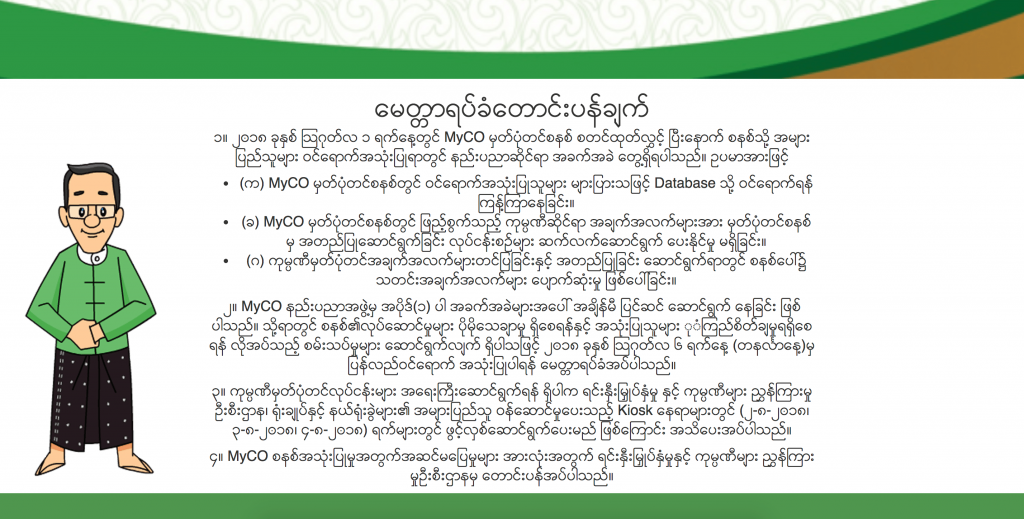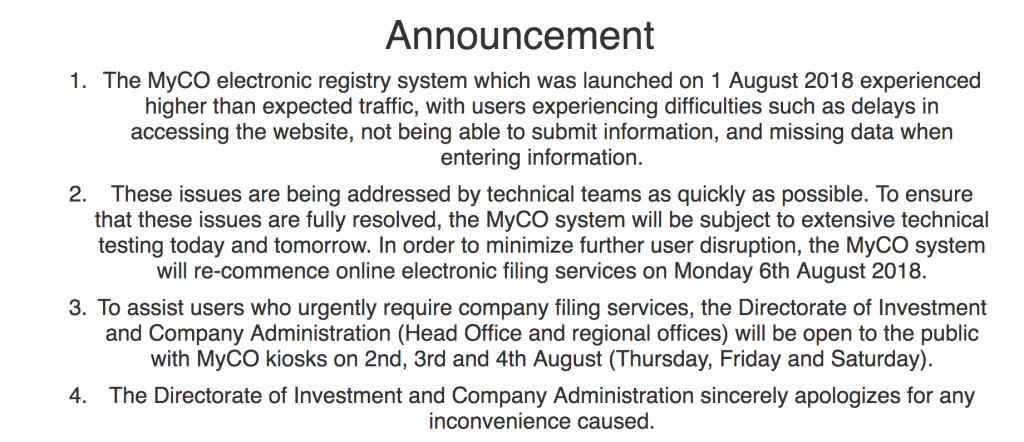 In order to register and re-register the company, let's access MyCO(https://www.myco.dica.gov.mm/).
Search by company name to confirm if your company and other companies have completed registration, so let's search the companies.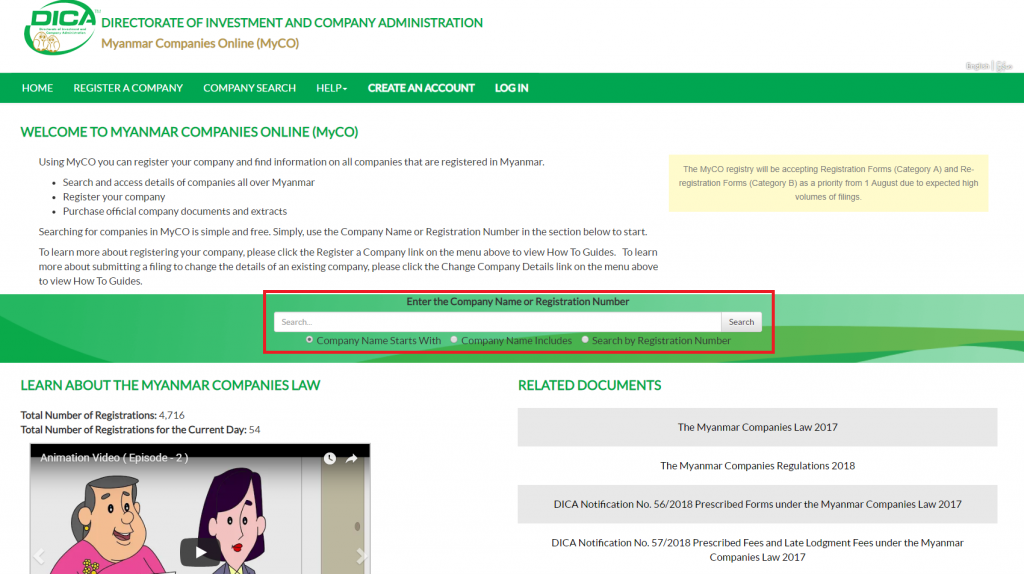 If registration has not been completed yet, if you do not re-register the company by the end of January 2019, the company will be dissolved, so it is better to register early.
In order to register a company, you first need to create an account.
Let's transition from the 'CREATE AN ACCOUNT' menu to the registration screen.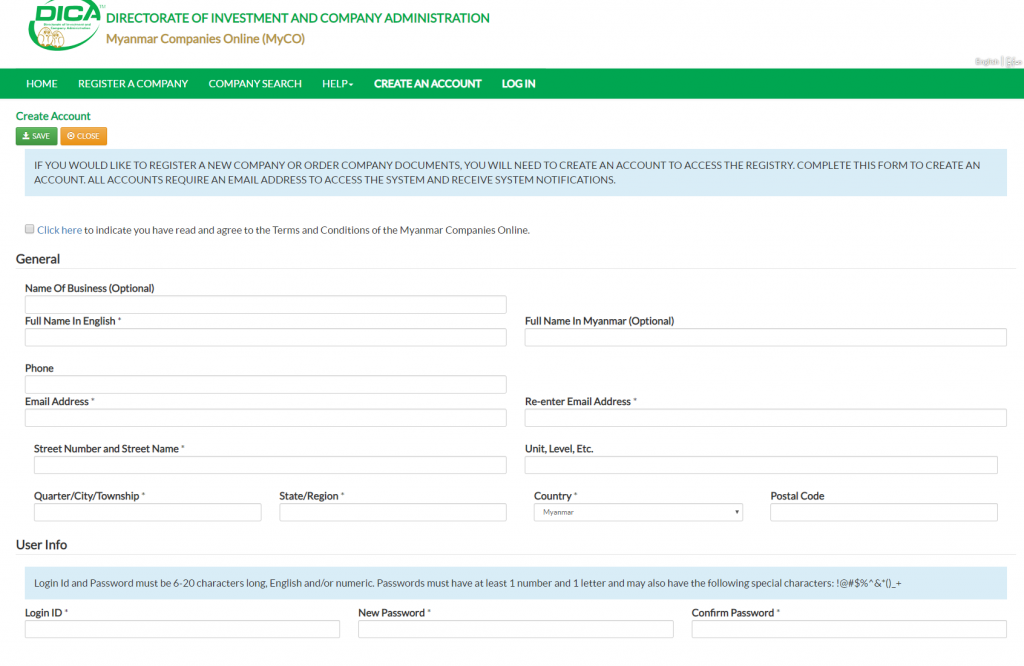 The point to note here is that you do not forget your login ID and password.
I inadvertently forgotten the login ID, so I chose "I forgot my Login ID." on the Forgot Password page and entered my email address and pressed the submit button, but the mail did not arrive at all.
No matter how many times I did it was the same.
I managed to login because I remembered login ID somehow, but please do not forget login ID.
And do not forget your password, too.
After creating an account and logging in, re-register the company from 'RE-REGISTER AN EXISTING COMPANY / ENTITY' on the top page after logging in.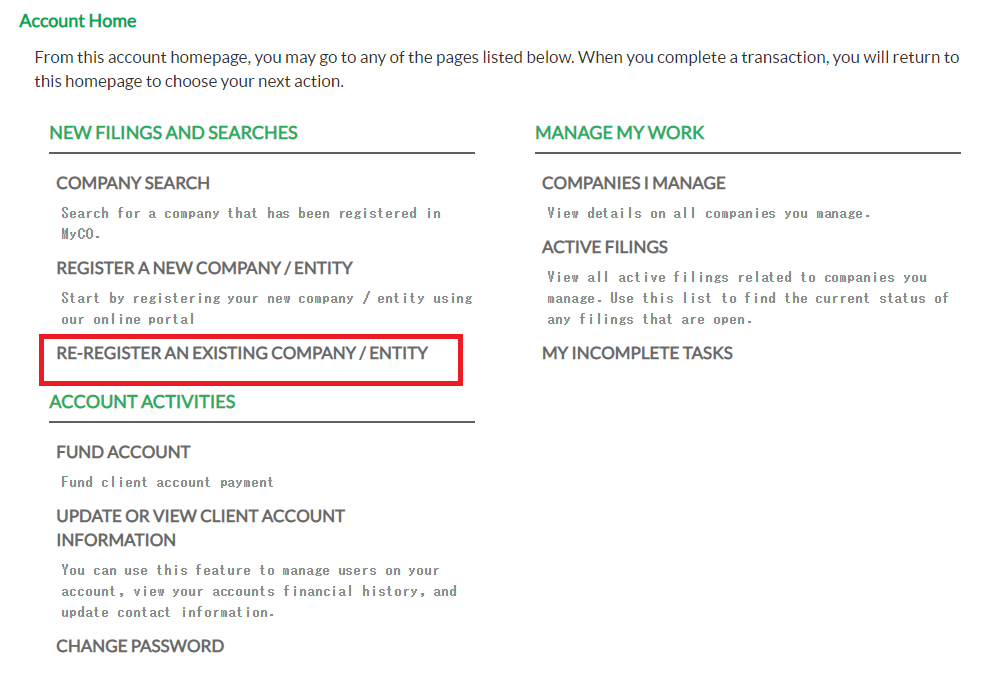 After that, if you complete the necessary information and upload the necessary documents, the application for re-registration will be completed.
The point to note is Director's file upload.
Only one file can be uploaded.
I uploaded only Managing Director files, but that was not approved as inadequate and I had to re-apply.
Multiple files must be grouped together and uploaded.
In my case, it took a couple of days from initial application to indication of incompleteness, and it took about 10 days to be approved after inadequacies were revised, so it took about two weeks in total.
If the company is not re-registered by the end of January 2019, the company will be dissolved.
Therefore, it is better for people who already have a company to re-register early.