Ooredoo increased customer base by 43% and revenue by 9% Year-on-Year in Q1 2020
It is known that Ooredoo Myanmar increased customer base by 43% and revenue by 9% in the first 3 months of the last year. Ooredoo today announced revenue growth of 1% year-on-year to QAR 7.3 billion, supported by robust growth in Indonesia, Tunisia, Myanmar and other markets, which was partially offset by a COVID-19 impact, a reduction in handset sales and macroeconomic weakness in some of our other markets.
EBITDA declined by 5% year-on-year to QAR 3.0 billion, impacted by measures to contain the spread of COVID-19 in many territories as well as challenging market conditions in Algeria, Qatar, Kuwait and Oman. Group net profit attributable to Ooredoo shareholders declined by 8% to QAR 387 million in Q1 2020, compared to the same period last year, due to the reduction in EBITDA which was partially offset by a more favorable foreign exchange environment compared to the same period last year.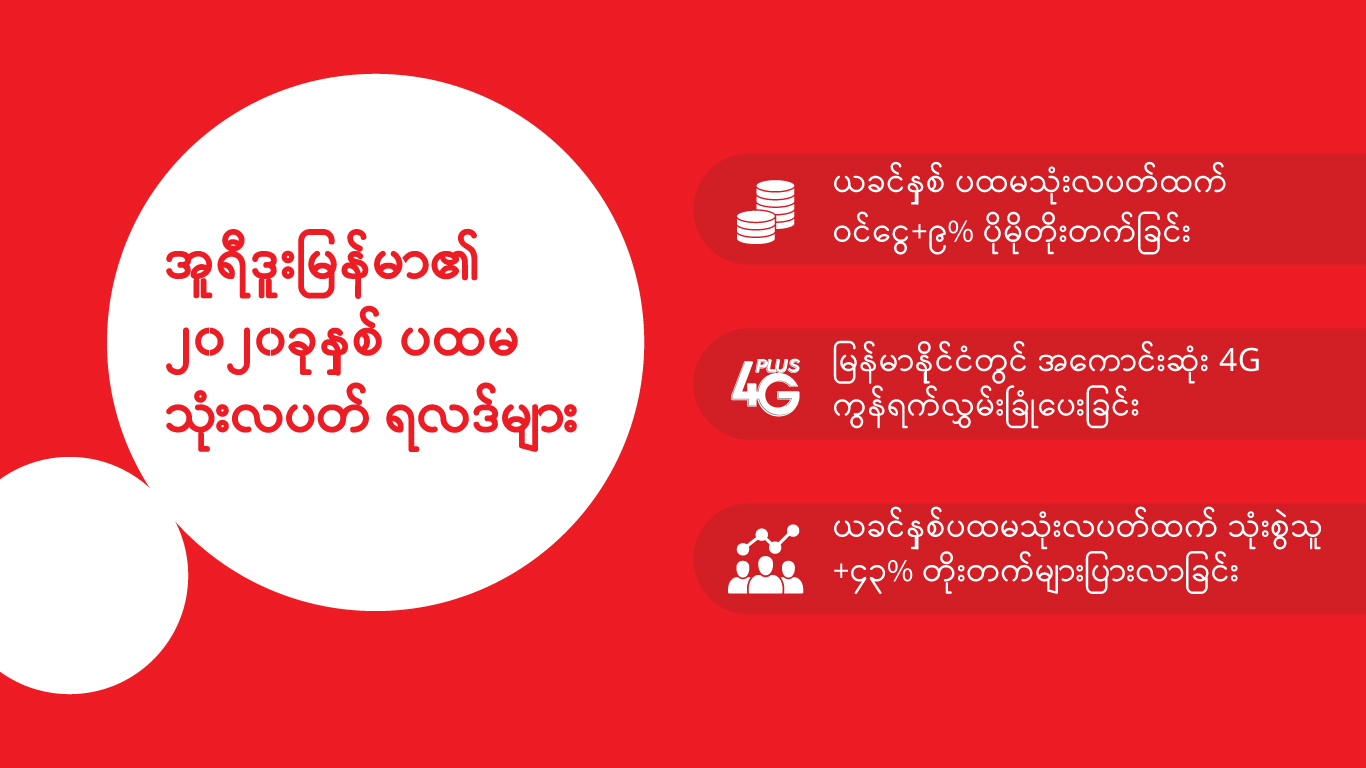 Photo Source https://www.facebook.com/OoredooMyanmar
Data revenues accounted for more than 50% of total revenue driven by data leadership and digital transformation initiatives.
Highlights of the period include changes to the leadership team with the appointment of Sheikh Faisal Bin Thani Al Thani as Chairman of the Board of Directors of Ooredoo Group; Sheikh Mohammed Bin Abdulla Al Thani as Deputy Group Chief Executive Officer and Acting Chief Executive Officer of Ooredoo Qatar; Fadi Kawar as Acting Chief Executive Officer of Ooredoo Kuwait; and Bassam Yousef Al Ibrahim as Deputy General Manager of Ooredoo Algeria.
The company has implemented various initiatives to protect the health and wellbeing of employees and customers, and launched several initiatives to support communities during the COVID-19 epidemic
Commenting on the results, Sheikh Faisal Bin Thani Al Thani, Chairman of Ooredoo, said: "The world is going through an unprecedented challenge as we all come together to tackle the COVID-19 pandemic. While the telecom sector is defensive and more resilient than others, we do expect to see some negative impact on our operations, similar to other global telecom operators. However, Ooredoo Group has a strong balance sheet, a well-diversified portfolio geographically and a diversified customer mix across prepaid, postpaid and enterprise, all of which will help us navigate these challenging times."
Sheikh Saud bin Nasser Al Thani, Group Chief Executive Officer of Ooredoo said: "In Q1 2020 Ooredoo Group has increased our revenue and we have delivered good results. Growth was driven by strong performances in most of our markets, and in particular in Indonesia and Tunisia where revenues grew 7% and 16% respectively, supported by Indosat Ooredoo's refreshed strategy and the implementation of Ooredoo Tunisia's value creation plan. Business in Myanmar has been growing as well. Ooredoo Qatar continues to be our highest revenue generator, reporting QAR 1.8 billion in total revenues for Q1 2020."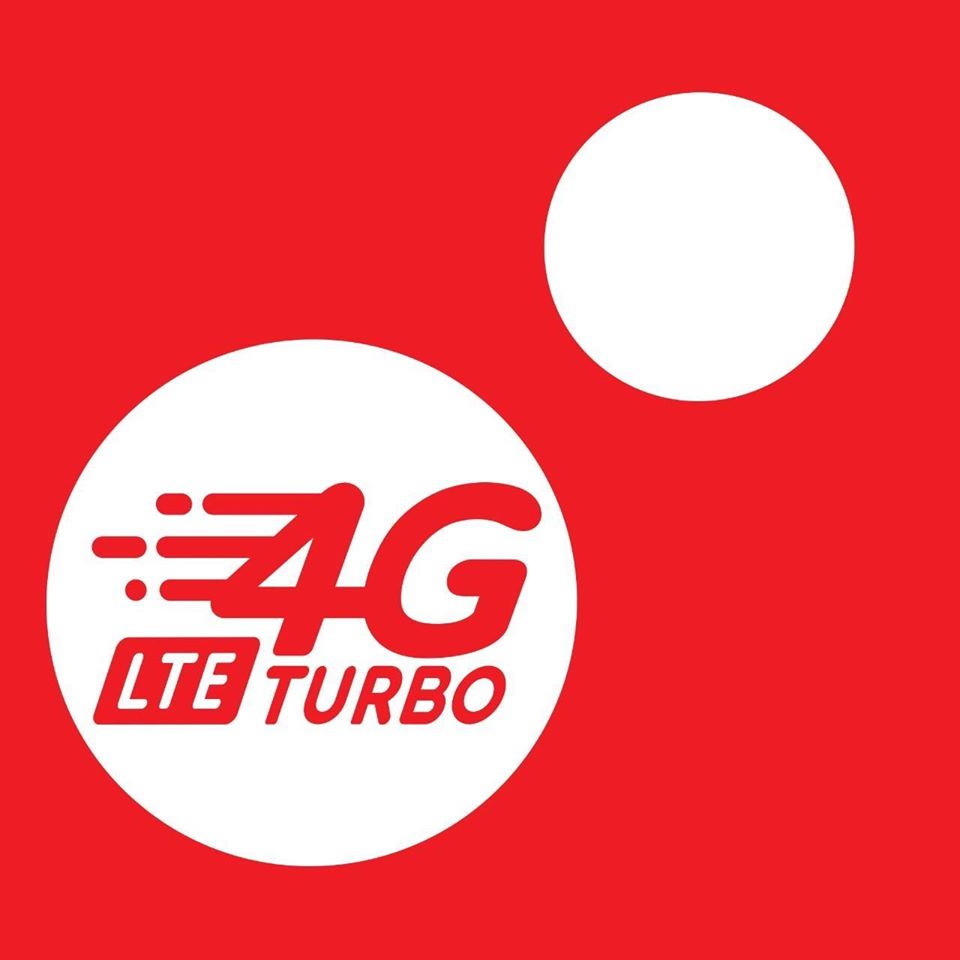 Photo Source https://www.facebook.com/OoredooMyanmar
Ooredoo Myanmar continued to focus on its digital transformation strategy with the deployment of Myanmar's most advanced 4G network. As 4G adoption continues to grow, Ooredoo Myanmar's 4G LTE Turbo, which uses the 900 MHz band and reaches the vast majority of Myanmar's population, supported a 43% increase in the company's customer base to 15.6 million in Q1 2020, representing a record in customer additions for the quarter. Ooredoo Myanmar reported revenues of QAR 284 million for the first quarter of 2020 up 9% compared to the same period last year, driven by strong growth in data consumption during the period. Increased customer acquisition costs contributed to a compression of margins causing a decline in EBITDA to QAR 50 million compared to QAR 59 million in Q1 2019. Ooredoo's "Supernet Wireless" fixed wireless broadband service continues to increase customers and revenues. The company's 3G and 4G networks are ranked number one for speed in the country while the "My Ooredoo" app continued to attract more customers demonstrating, strong demand for Ooredoo Myanmar's digital offering.
Ooredoo Myanmar was awarded a license to operate in Myanmar in June 2013. Ooredoo is now a leading provider of telecommunication services in Myanmar with the objective of "Enriching people's digital lives". Ooredoo Myanmar today has a range of life-enriching services for consumers to enterprise, government and SME customers. These services provide a platform for human growth and empowerment and are designed to help people achieve their full potential and businesses run more efficiently. Ooredoo Myanmar is committed to enriching the lives of Myanmar people through its products, services and CSR initiatives.
Ooredoo's Q1 2020 financial statements will be available on its website, accessible at: http://www.ooredoo.com.