WavePay App Services Can Be Accessed Through Mobile Data
From now on, WavePay App can be accessed by turning on mobile data of such local SIM operators as Mytel, Ooredoo, MPT and Telenor. It must be turned off VPN when customers use WavePay App and it can deposit and transfer money only if mobile data is just opened.
According to the interim instruction of the Central Bank of Myanmar (CBM), WavePay issued that customers can cash out from WavePay Accounts to (300,000) MMK per day and daily transfer to YOMA Bank SMART Account which is already linked to WavePay Account is also limited to (300,000) MMK from the date of 7th March 2021.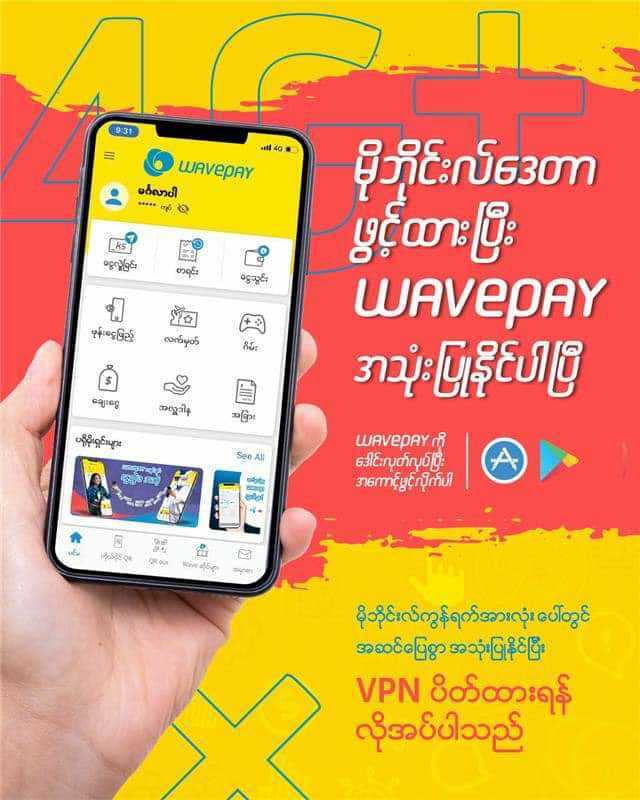 Photo Source https://www.wavemoney.com.mm
Even though cashing in and cashing out from Wave Money were temporarily stopped due to internet shutdown within the month of February 2021, it can now be used as usual.
Because of the temporary internet shutdown within the country from 7:30 am on 1st February 2021, providing financial services through Wave Money Shops and WavePay App was delayed. Moreover, due to temporary network maintenance in accordance with telecommunication instructions on 6th and 7th February 2021, cashing in, cashing out and money transfer through Wave Money and WavePay App were stopped.
Wave Money has already issued phone numbers to contact "Wave Money Customer Service" for those who want to get help and services. It can be contacted and enquired "900" for Telenor users and "09790009000" for others. Moreover, if Wave Money and WavePay users are not convenient to contact Facebook and Messenger of Wave Money, they can contact the above-mentioned phone numbers which can get 24 hours services.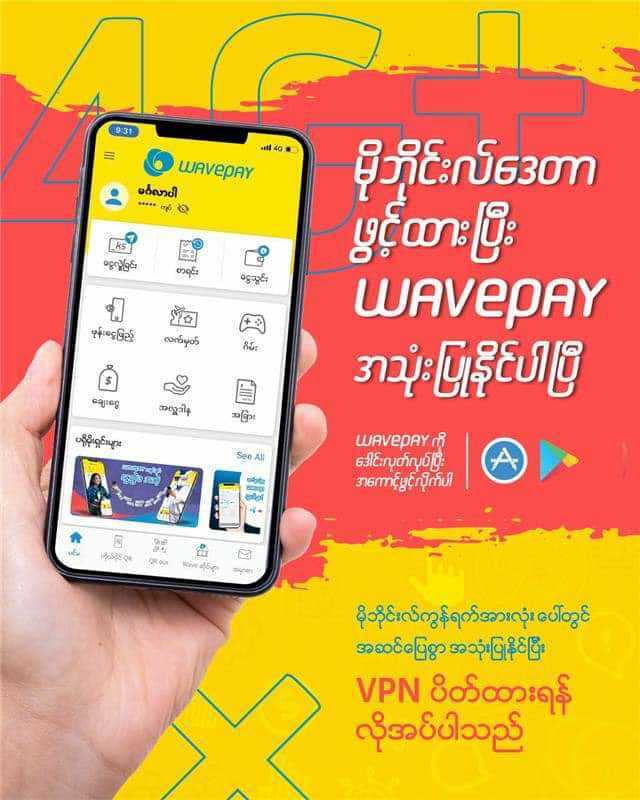 Photo Source https://www.wavemoney.com.mm
It is mentioned that it will be presented information concerning Wave Money Services through the official Website, Facebook, WavePay Application (or) Call Center of Wave Money in real time. It has also announced that customers need to be aware of the authentic Wave Money Official Facebook Page with Blue Mark.
It has also announced that WavePay users need not tell their PIN Numbers, OTP Numbers, Passwords and other personal data and staff from "Wave Money customer service" do not ask customers' personal data. Wave Money customers will only be able to connect through official channels.