Earn more money at home with Freelancer Website
There are many methods to earn money while staying home these days. Here is one of the most popular freelance websites in the world, the Freelancer Website. You probably know about this but here are some of its features and usage for those who don't.
Freelancer is an Australia-based Freelance Website. It can be used not only on PC but also on phone. The jobs listed on this website are as follows.
(1) Accounting
(2) Data Entry
(3) Content Writing
(4) Web/Mobile App Design
(5) Illustration
(6) Logo Design
(7) Social Media Manager
(8) Translation
(9) Proofreading and can explore more than 1800 skills. No degree and experience are required to do. If you are looking for a job like Myanmar Transcription, you can do it even if you have no skills or experience. (Listening to audio in Myanmar and rewriting it in Myanmar language.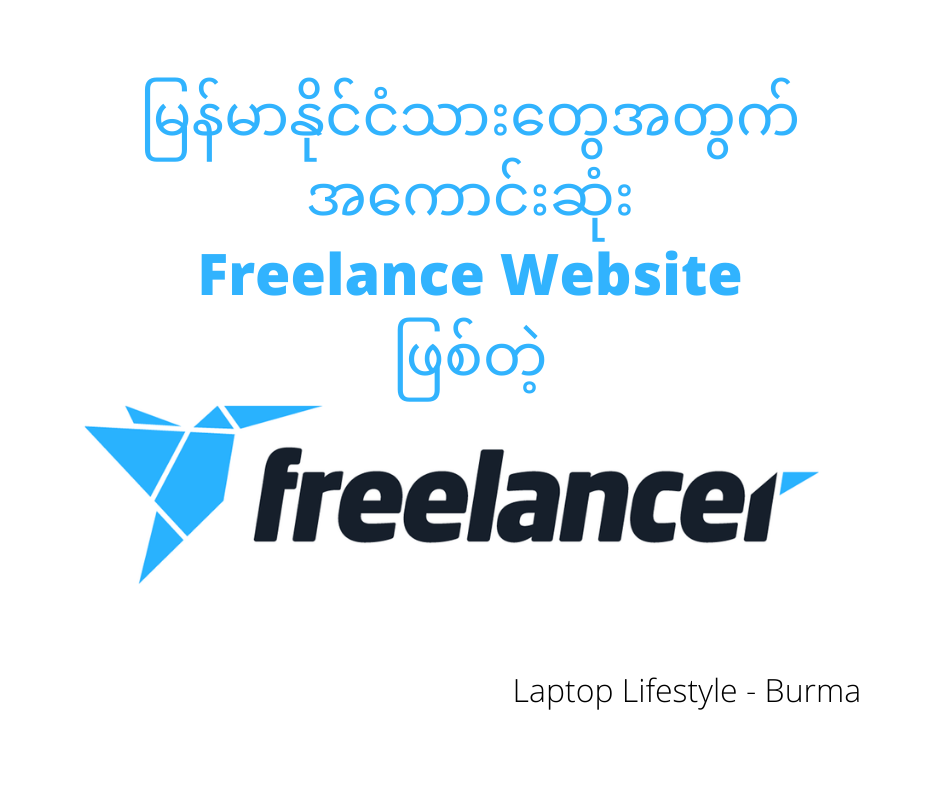 Photo Source https://web.facebook.com/llBurma/photos/pcb.102987195495884/102970622164208/
The usage of the website is as follows.
(1) Always use your main Gmail and contact number when signing up.
(2) Fill in your exact ID. (Do not include fake names or fake IDs as much as possible or you may be banned from the website.)
(3) Always try to find as much time as you can for projects that are changing over time.
(4) Once you get a job, you will have to talk about the project with your client on the freelancer website chat box and you will need English Basic skills at least. (Except for Freelancer Website, Client and Freelancer cannot communicate privately. And the website already has a Chat Box to communicate.)
The payment method is Paypal. See the links below.
https://bit.ly/3mnxsRb(Skrill)
Freelancer website is eligible for a minimum of $ 30. Paypal and Skrill are not official in Myanmar, which may cause some problems. Visit the following link.