With A Thone Sayin, you can calculate the daily budget easily now
Thrifty money aka using the money carefully is the habit that everyone should adopt in order to grow or prosperous. Only when using the income and outcome with the comparison, you don't have to worry about the salary running out before the end of the month or money to use in an emergency. The first step to using money with care is knowing about daily spending.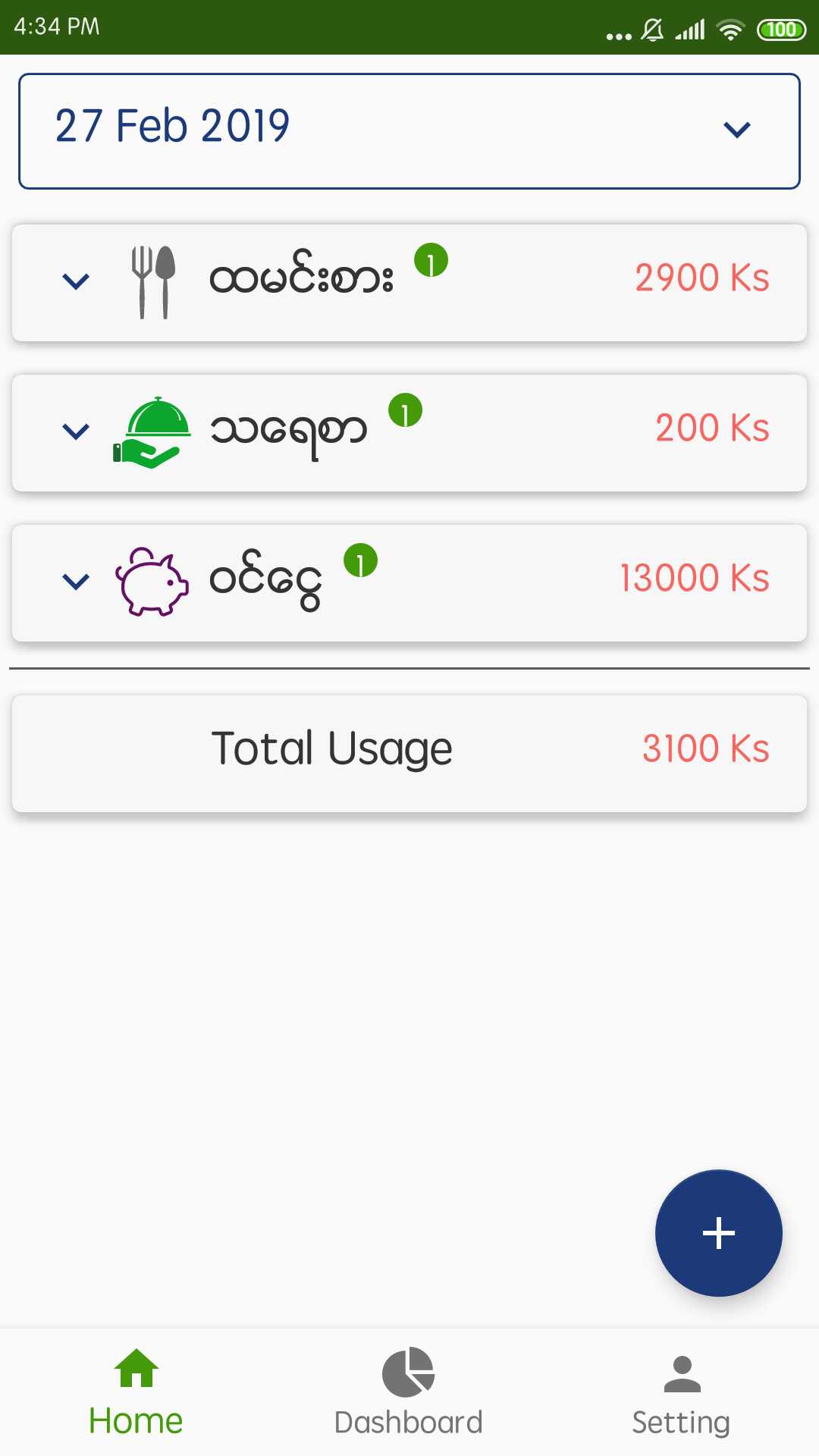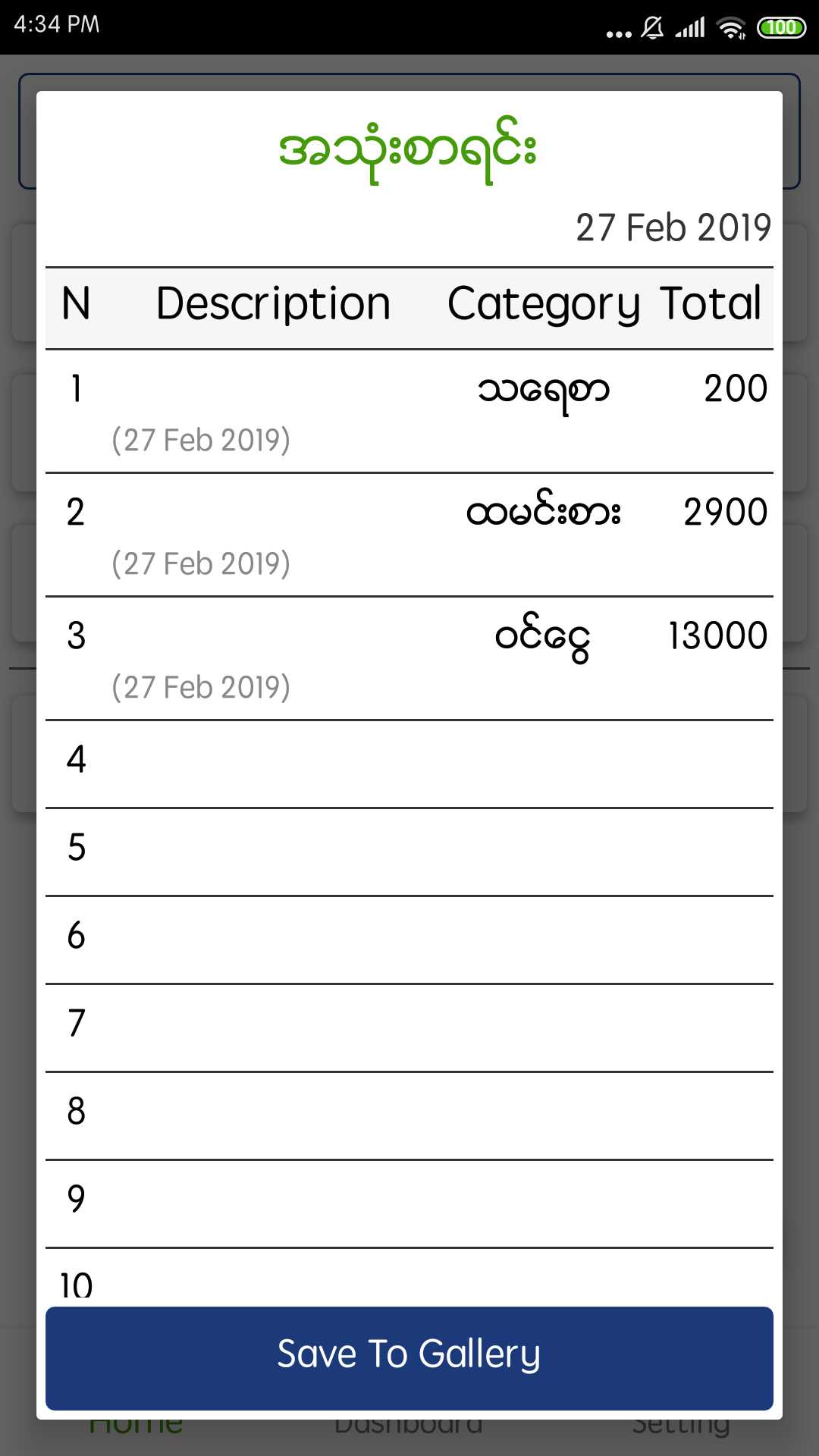 Photo Source- Screenshot by Myanmar Tech Press
AThone Sayin application is the one that will help stay at home spouses to calculate the daily spending on buying groceries and employees for the daily budget. With the mentioned applications, you don't have to think about the things that money was spent on twice at the end of the day because of the user-friendly and convenient to use the system. And also because of the availability to view the categories detail, it will make you think twice before spending money on unnecessary things.
The steps to use the "A Thone Sayin" application are pretty easy. First, you have to choose the categories and amount of spending. Since you have to fill in the reason for spending, it will give you the chance rethink about spending before buying instead of spending carelessly. The provided categories are Mobile Balance, Clothing, Meals, Fun Activities,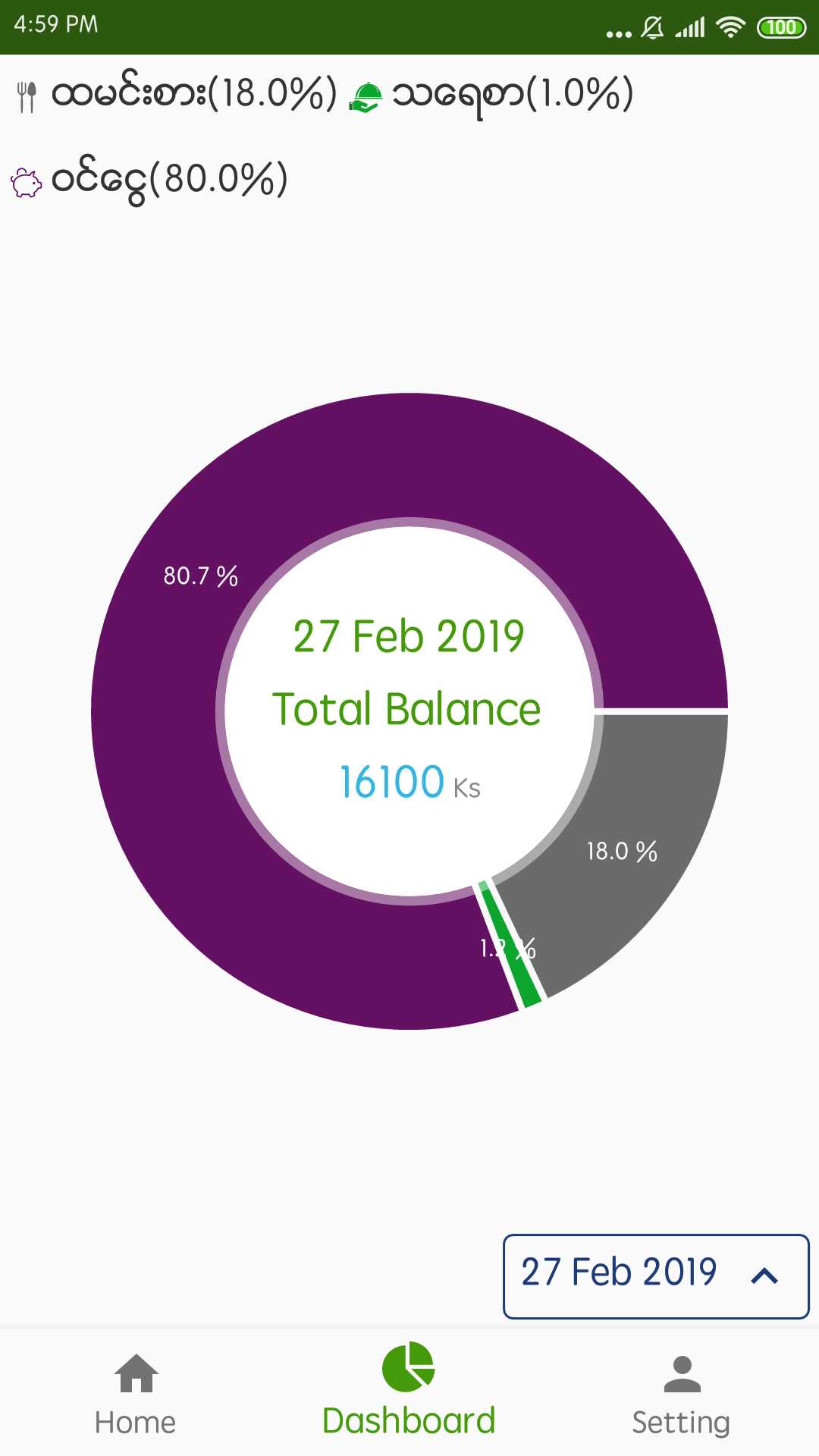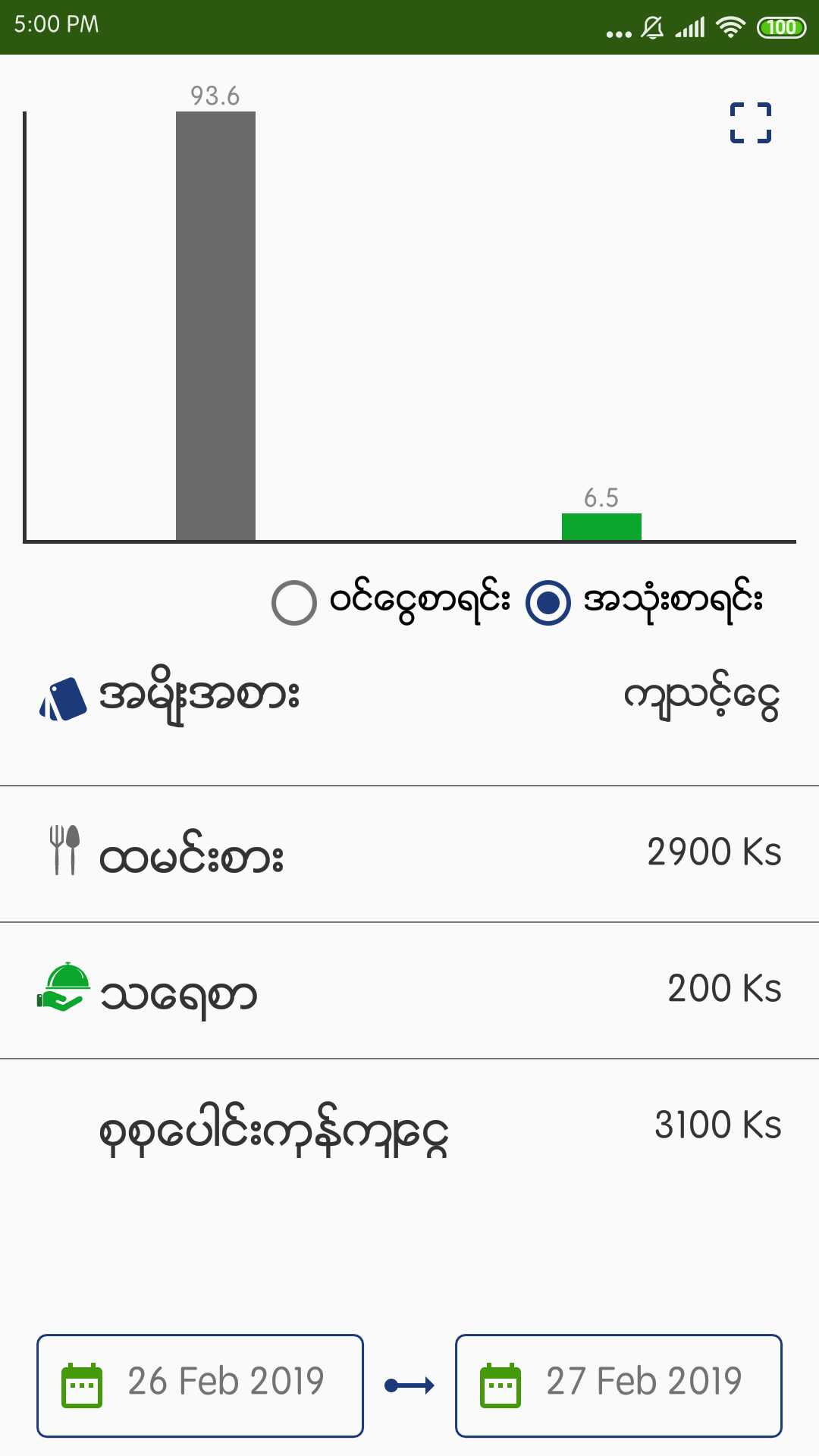 Photo Source- Screenshot by Myanmar Tech Press
In addition, income includes all obey the day which can be noted that staff can remember, but also private entrepreneurs. Setting the set, select All statistics to come from within a designated cash account you can see the table with. Expenditure% and will automatically calculate all the Dashboard and the percentage for this type will be described. Used to configure a list of applications that have been Passcode can enhance security. The statistics used to be lost from the phone can put data into the phone to re-enter information. In addition, an Internet connection and connected to the Internet can help Atone Sayin Cloud data can include data from Atone Sayin Cloud. When the user does want to use the application anymore, it can drop all data about his financial statement and safety is achieved. Application to open an account with a Google phone number. Myanmar languages ​​because create easy-to-use.
Version 2.2.1 created by Kyaw Htut
Download Link – https://play.google.com/store/apps/details?id=com.kyawhtut.athonesayin